Welcome to the official website of Castleton Brass from Eye in Suffolk.
We originated as the Norwich-based Drayton Band in 1937. In the year 2000 we moved our rehearsals to Hartismere High School in Castleton Way Eye, and decided to adopt the new name of Castleton Brass. We have since moved to Mid Suffolk Business Park in Eye.
We won the 4th section of the London and Southern Counties Regional contest 2016.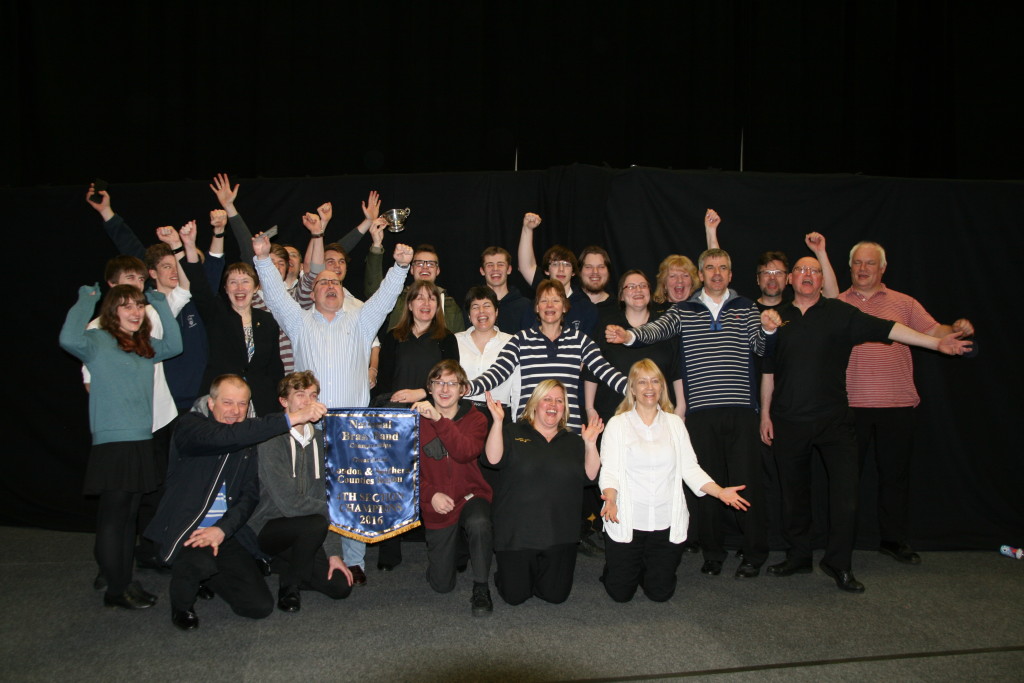 We then competed in the National Finals at Cheltenham for the 2nd year in succession. We are now in the 3rd Section and looking forward to the Area contect in March.
We are proud that nearly half the band is under 18 – the youngsters bring energy, enthusiasm and a scary amount of talent – they're the soloists and teachers of tomorrow.
The older members (not so old!)- still have a few tricks up their sleeves and bring stability, experience and confidence.
Castleton is not a youth band, but it's a youthful band.
We are currently looking for a new Musical Director, as our current MD is stepping down after the Area contest in March.
We welcome new players, although currently we only have a few places open, see vacancies. We practice on Tuesday evenings between 7.30 and 9.30. Please get in touch if you are interested in joining the band.